Easter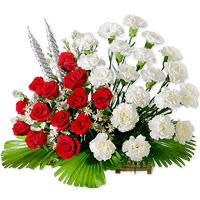 Graceful display of 10 red roses and 10 white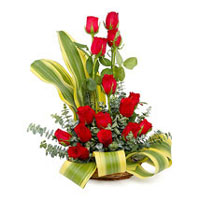 beautiful basket arrangement of 20 red roses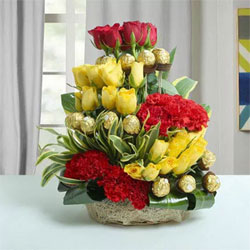 Arrangement of Ferrero Rocher Chocolates - 16
Easter Delivery in Kakinada
Eid-ul-Fitar in Kakinada gifts category have been rated
4.9
out of
5
based on
155
reviews.
wide range of Easter Gifts collections
50
Order Easter
on sale, ranging from Rs.
500
to Rs.
2500
Easter Gifts delivery in Kakinada,Easter delivery in Kakinada, Easter delivery in Kakinada, Eid Greetings, Dates, Sweets, Flowers and gifts for Eid Celebrations, on time delivery.,
Eid-ul-Fitar Gifts to Kakinada
Eid-ul-Fitar is one of the most important festivals in Kakinada. The whole city celebrate the festival with great joy and enthusiasm. This year Eid-ul-Fitar will be celebrate on 15 June 2018. Being the last day of holi month of Ramzan, Eid is very significant for every one specially Muslims. So you can convey your best Eid wishes by sending Eid Gifts to Kakinada. The excitement of the festival brings the people closer. You can also be closer to your loved ones by sending Eid gifts to Kakinada, Eid Flowers to Kakinada and Eid-ul-Fitar cakes to Kakinada. With online options, you can place order to send Eid-ul-Fitar gifts to Kakinada with ease and comfort. On our website, you can explore a range flowers, cakes, chocolates, dry fruits, fresh fruits, sweets and other Eid special gifts at affordable rates. Moreover, you can place order to send Eid-ul-Fitar gifts to Kakinada from your own house and order will deliver at the recipient address on Eid.. We have Same Day Delivery Service to Kakinada & Send Gifts, Flowers & Cakes to Kakinada Online through
GunturEshop.com
.
Copyright © 2018. All Rights Reserved